Welcome to miniature pinscher , basenji and miniature bullterier web site !

My name is Anna Bukowska and I am the owner of home kennel "z Klanu Łobuzów FCI". My kennel is located in small town on the East of Poland, in beautiful Lanscape Park.
We live among forrest and meadows, surrounded wild nature.
My dogs and puppies live at home with us as our familly members and our friends. They are very important part of our life and we want them to be happy dogs.
We do participate dogs shows in Poland and abroad.
The breeding became my passion. My priorities are good health, beauty and excellent dog's characters.
Kennel "z Klanu Łobuzów"FCI based on the best foreign bloodlines (imports).
Males and females get special health tests before using in breeding programme.
My breeding passion abates experience and perpetual learning.
I am open to co-operation to other kennels for experience rotation and gain new interesting bloodlines.

---
news - aktualości :
---

* * *

* * *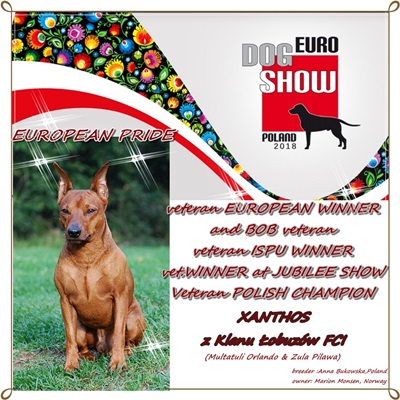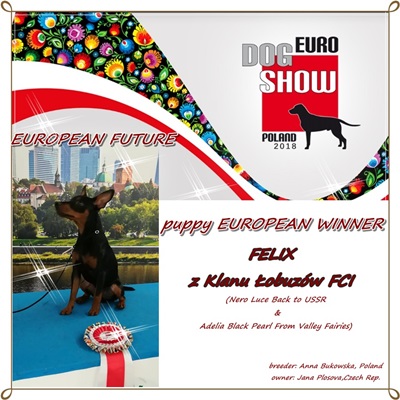 we have Basenji puppies !!!
more info click menu on the left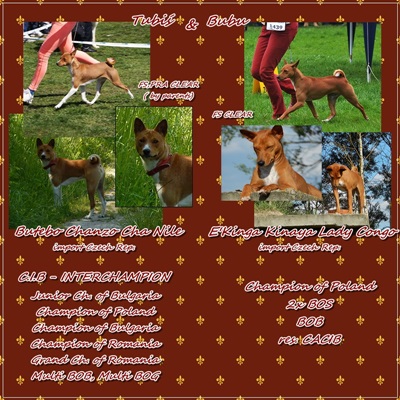 or check up on fb -click